View Lookout Hill Cottage Image Gallery
Set on a hilltop, amazing views are always a common occurrence.
Even the walk up to the house is gorgeous
Enjoy a meal or a refreshing drink on the front porch
From the front porch, you'll enter the lovely kitchen/dining area
Elegant seating for up to four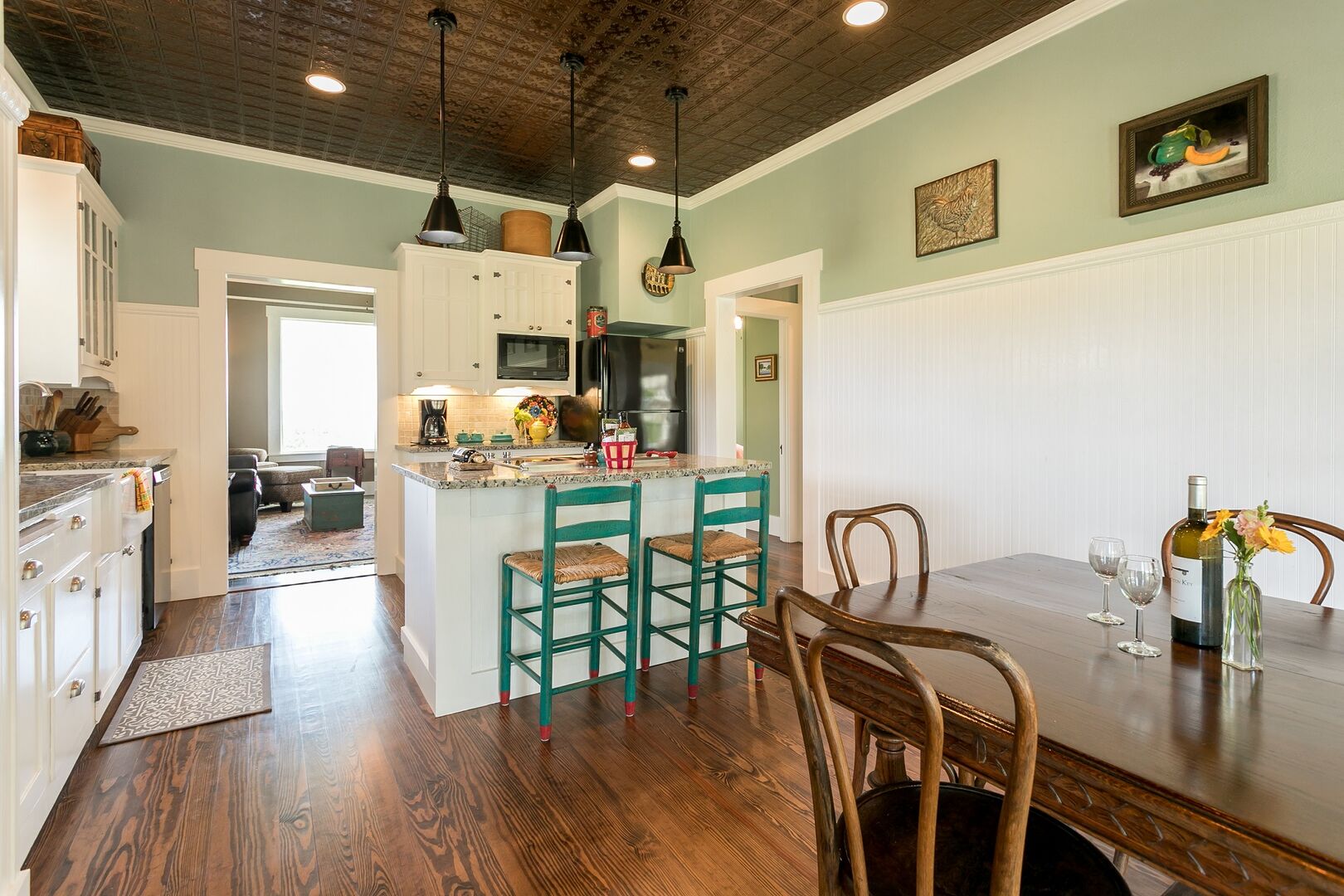 Fully-equipped and featuring granite counters, the kitchen is quite a sight
A fabulous king bed occupies the master bedroom
Waking up to stunning sunrises is a wonderful experience
Even while laying in bed, you'll be able to enjoy a great view
Deep soaking tub with a handheld shower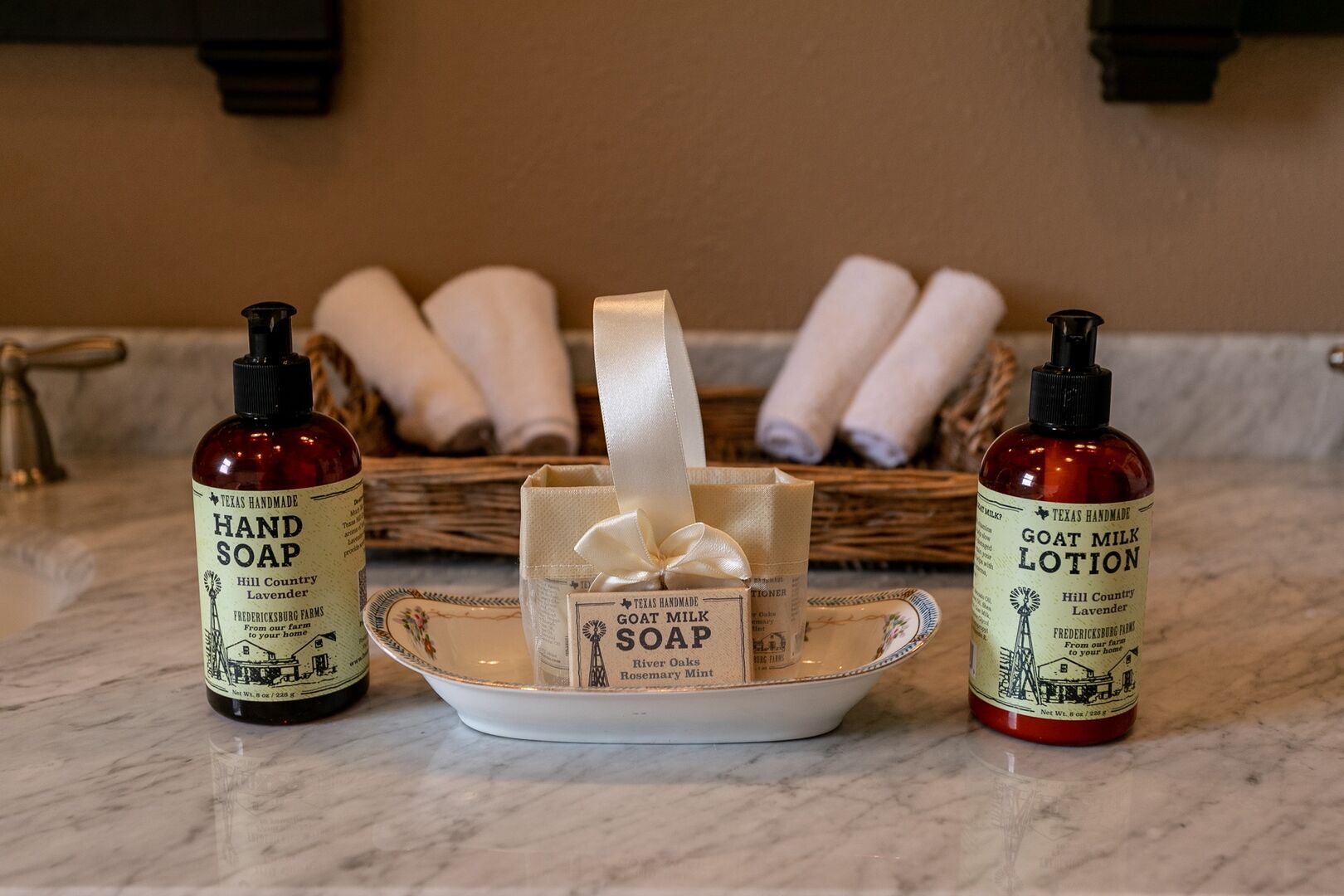 Wonderful queen bed in the second bedroom
A washer and dryer are provided should you need to do some laundry
The living room is a comfortable and elegant space to just relax
Often considered the most comfortable seat in the house
Like most rooms in the house, the living room also features a great view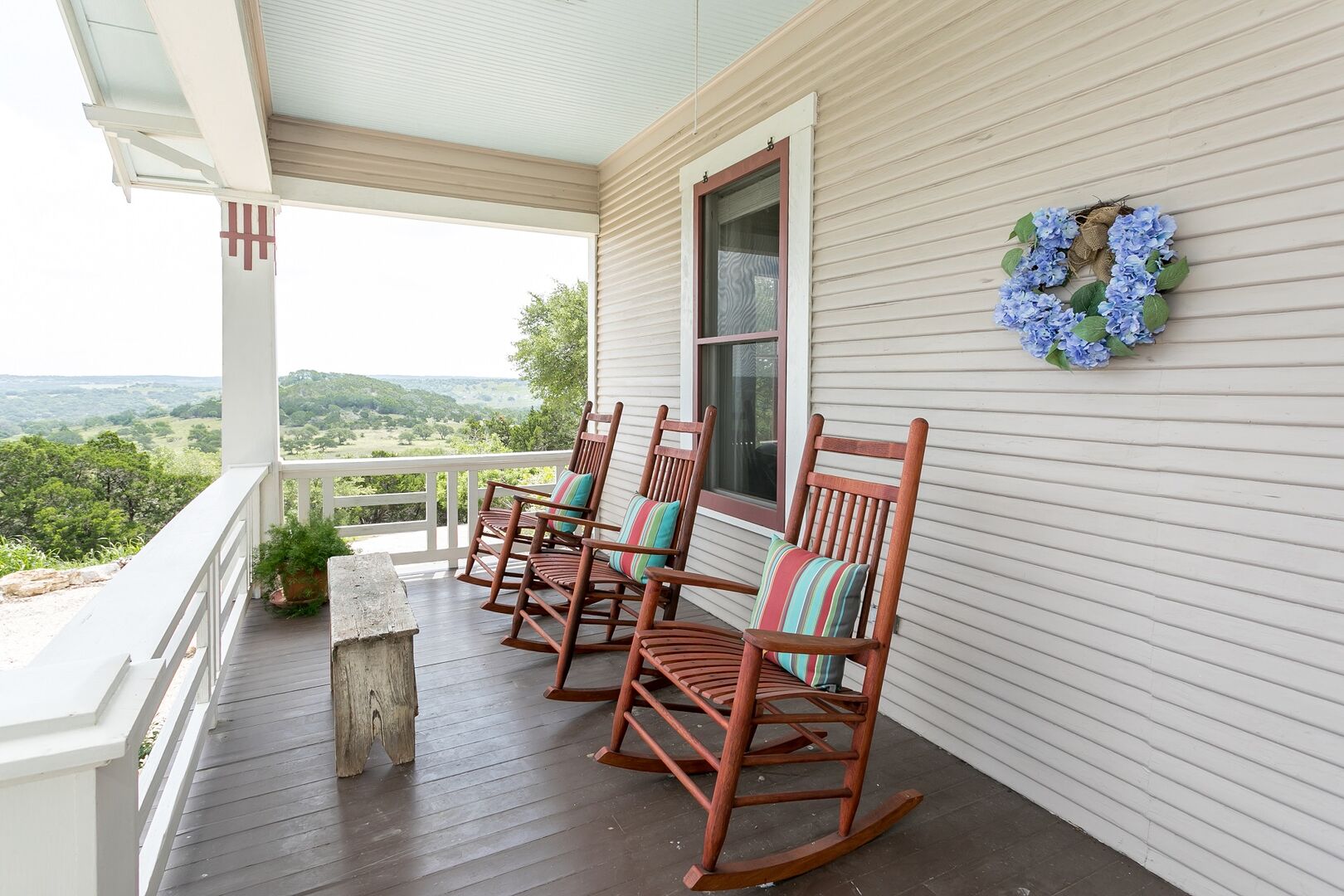 Stepping out of the living room, you'll find another terrific porch with seating
Stay in the shade of the porch or enjoy a little sunshine on the patio
Sit on the patio and just enjoy life
A front porch view that never ceases to inspire
Gästehaus Schmidt
231 West Main Street
Fredericksburg, Texas 78624
Monday – Friday 9am to 6pm
Saturday 10am to 5pm
Sunday 10am to 4pm
Lodging & Vacation Rentals In Fredericksburg, TX
Gästehaus Schmidt offers reservation services for Texas Hill Country lodging, bed and breakfasts, and country inns. Choose from a variety of lodging options in several local towns, including Fredericksburg, Comfort, Kerrville, and Hunt, TX. All of our properties are researched and handpicked to bring you only the best accommodations
in the area.