mustang-creek-hideaway
Mustang Creek Hideaway
https://www.fbglodging.com/fredericksburg-rentals/properties/mustang-creek-hideaway/
Mustang Creek Hideaway | Washington Vacation Rental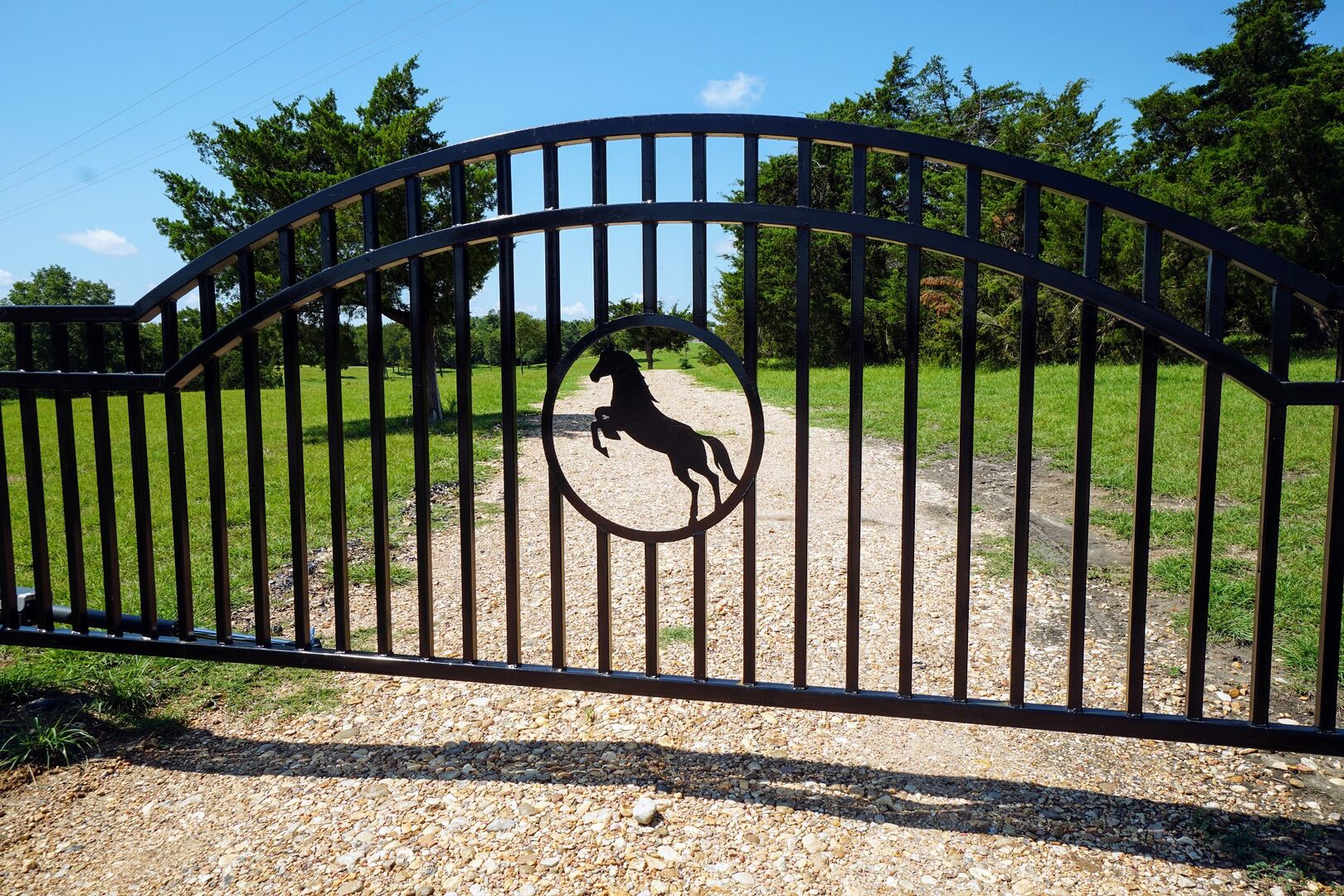 HOSTS - Quiet, private, newly constructed home, but the owners do live on the property
SLEEPS - Up to 4 people in 1 bedroom; a private King bedroom & a full sleeper sofa in the living area
BATH - 1 bath w/ a walk in shower & rainhead
KITCHEN - Fully-equipped kitchen; refrigerator, Keurig, microwave, stove, toaster oven
BREAKFAST - Fresh farm eggs are left for you as well as baked goodies & fresh fruit
AMENITIES - 50" flat screen Smart TV, WiFi, electric fireplace in living area, front porch with seating, charcoal grill, hot tub, outdoor firepit (wood provided), outdoor shower, views, located on 48 acres, horses & wildlife
CHILDREN - YES
SMOKING - NO
PETS - NO
WIFI - YES
TWO NIGHT MINIMUM ALWAYS
| | Daily |
| --- | --- |
| 1/25/21 - 2/11/21 | $350 |
| 2/12/21 - 2/15/21 | $375 |
| 2/16/21 - 3/4/21 | $350 |
| 3/5/21 - 3/6/21 | $375 |
| 3/7/21 - 3/10/21 | $350 |
| 3/11/21 - 3/13/21 | $375 |
| 3/14/21 - 3/18/21 | $375 |
| 3/19/21 - 3/20/21 | $375 |
| 3/21/21 - 3/25/21 | $375 |
| 3/26/21 - 3/27/21 | $375 |
| 3/28/21 - 4/1/21 | $350 |
| 4/2/21 - 4/4/21 | $375 |
| 4/5/21 - 4/8/21 | $350 |
| 4/9/21 - 4/10/21 | $375 |
| 4/11/21 - 4/15/21 | $350 |
| 4/16/21 - 4/17/21 | $375 |
| 4/18/21 - 4/22/21 | $350 |
| 4/23/21 - 4/24/21 | $375 |
| 4/25/21 - 4/29/21 | $350 |
| 4/30/21 - 5/1/21 | $375 |
| 5/2/21 - 5/6/21 | $350 |
| 5/7/21 - 5/8/21 | $375 |
| 5/9/21 - 5/13/21 | $350 |
| 5/14/21 - 5/15/21 | $375 |
| 5/16/21 - 5/20/21 | $350 |
| 5/21/21 - 5/22/21 | $375 |
| 5/23/21 - 5/27/21 | $350 |
| 5/28/21 - 5/30/21 | $375 |
| 5/31/21 - 7/1/21 | $350 |
| 7/2/21 - 7/4/21 | $375 |
| 7/5/21 - 9/2/21 | $350 |
| 9/3/21 - 9/5/21 | $375 |
| 9/6/21 - 9/30/21 | $350 |
| 10/1/21 - 10/2/21 | $375 |
| 10/3/21 - 10/7/21 | $350 |
| 10/8/21 - 10/10/21 | $375 |
| 10/11/21 - 10/14/21 | $350 |
| 10/15/21 - 10/16/21 | $375 |
| 10/17/21 - 10/21/21 | $350 |
| 10/22/21 - 10/23/21 | $375 |
| 10/24/21 - 10/28/21 | $350 |
| 10/29/21 - 10/30/21 | $375 |
| 10/31/21 - 11/4/21 | $350 |
| 11/5/21 - 11/6/21 | $375 |
| 11/7/21 - 11/11/21 | $350 |
| 11/12/21 - 11/13/21 | $375 |
| 11/14/21 - 11/18/21 | $350 |
| 11/19/21 - 11/20/21 | $375 |
| 11/21/21 - 11/23/21 | $375 |
| 11/24/21 - 11/27/21 | $375 |
| 11/28/21 - 12/2/21 | $350 |
| 12/3/21 - 12/4/21 | $375 |
| 12/5/21 - 12/9/21 | $350 |
| 12/10/21 - 12/11/21 | $375 |
| 12/12/21 - 12/16/21 | $350 |
| 12/17/21 - 12/18/21 | $375 |
| 12/19/21 - 12/25/21 | $350 |
| 12/26/21 - 12/30/21 | $375 |
| 12/31/21 - 1/1/22 | $375 |
| 1/2/22 - 1/13/22 | $350 |
| 1/14/22 - 1/16/22 | $375 |
| 1/17/22 - 1/25/22 | $350 |
Thank you for entering your review. The review will become available to the system shortly.
13
13
Overall Rating:
5
5
Rating:
1
5
5
A perfect getaway with a beautiful view. Modern and well equipped. There is no oven, but otherwise a complete kitchen. Hot tub, board games - a nice place to relax. Owners are very kind and friendly. Would return.
Incredible retreat - I want to go back NOW
Rating:
1
5
5
This cabin is luxurious and so comfortable!! It really is like a tiny Four Seasons in a beautiful countryside. There is no detail overlooked, truly. I could run away to this amazing place and stay forever! I can't wait to go back. Chuck and Debbie, you have created a magical place! Thank you so very much. ~Bert and Laurie
Perfect Getaway
Rating:
1
5
5
Awesome place. Very clean and modern place with all the amenities. Outdoor hot tub was great!
Rating:
1
5
5
Amazing stay!!
Rating:
1
5
5
Best BNB ever !!! Chuck and his wife were fantastic, super easy to communicate with and made the stay very welcoming:) Even greeted us with fresh eggs from their chickens and homemade scones!!
Rating:
1
5
5
We stayed here for a quick weekend getaway and loved it. View is great, close enough to Brenham to drive into town for whatever you need but far enough out to feel secluded and away from it all. Can't recommend highly enough!
Rating:
1
5
5
The pictures do not do this place justice.. and that says a lot because the pictures are amazing. The hosts were amazing and very welcoming. We were made aware of all of the local places to try out during our stay if we wanted to go out. The horses were awesome and very friendly. If you are looking for a great little fishing spot, you won't be disappointed here. The hot tub is as awesome you might imagine and waking up and having some coffee on the front porch each morning was great. There is a charcoal grill, cook top and microwave should you decide to stay onsite the entire time to eat. I can't say enough good things about this place. We looking forward to going back.
Rating:
1
5
5
This was the BEST trip for me and my husband! Perfect location with plenty to do (or not do)! Our hosts went above and beyond to make our stay unbelievable We will definitely be back!
Rating:
1
5
5
Beautiful modern home on an amazing ranch. The host went out of his way to make us feel welcome and at home. Highly recommend to anyone looking for a relaxing weekend away.
Rating:
1
5
5
Chuck & Deborah went the extra mile with this property! The photos do it absolutely no justice. The views from inside the home are priceless to wake up to and experience all day. The showers (outdoor & indoor) are such great quality. The little touches went a long way such as: extra phone chargers, throw blankets, fridge stocked with assorted drinks, bluebell ice cream, homemade scones and fresh picked wild flowers. We enjoyed a night in the hot tub with a view of a lightning show in the distance. We thoroughly enjoyed interacting with the horses, donkey & Shetland ponies. Priceless weekend to say the least.
Rating:
1
5
5
Perfect place for a quiet getaway with beautiful scenery, perfect house and plenty to go and see in the area. You will love the patio area and hot tub along with the beautiful pond, grass and trees. Hosts are responsive, accommodating and the animals on property are pretty special as well. We will be booking again for the fall.
Rating:
1
5
5
Breath of fresh air = this place. We needed to get away from the city for a couple of days, and this was the perfect choice. The scenery is beautiful. The hot tub was cool during the hot day and hot during the cool night. The bed was so comfy. And the kitchen was the perfect size to bring a couple day's groceries and cook. We brought a telescope with us to see the stars more closely. And we saw fireflies. When's the last time you saw those?! Chuck was super kind and left us a bottle of Prosecco on check in. Even things like the sheets and towels were well-chosen. It's the details! We will definitely be coming back.
Rating:
1
5
5
The pictures do not do this location justice... it's even BETTER!!! We wanted to just get away from the city and relax, and Mustang Creek was everything we were looking for and more. It is absolutely beautiful and peaceful, and the horses and donkey were friendly. The Hideaway is expertly done, beautiful, and comfortable. The hot tub was AMAZING, and we spent a lot of time in it. The entire weekend, my friend kept saying "I can't believe how awesome this place is!" Chuck communicated quickly and was very friendly when we met him, and he had prepared the Hideaway with lovely touches. I have had several AirBNB experiences, but this is hands down the best experience. You will not be disappointed.
Your request has been sent. We look forward to meeting all your vacation needs!
| | |
| --- | --- |
| Sleeps | 4 |
| Bedrooms | 1 |
| Bathrooms | 1 |
Gästehaus Schmidt
231 West Main Street
Fredericksburg, Texas 78624
Monday – Friday 9am to 6pm
Saturday 10am to 5pm
Sunday 10am to 4pm
Lodging & Vacation Rentals In Fredericksburg, TX
Gästehaus Schmidt offers reservation services for Texas Hill Country lodging, bed and breakfasts, and country inns. Choose from a variety of lodging options in several local towns, including Fredericksburg, Comfort, Kerrville, and Hunt, TX. All of our properties are researched and handpicked to bring you only the best accommodations
in the area.